About the Firm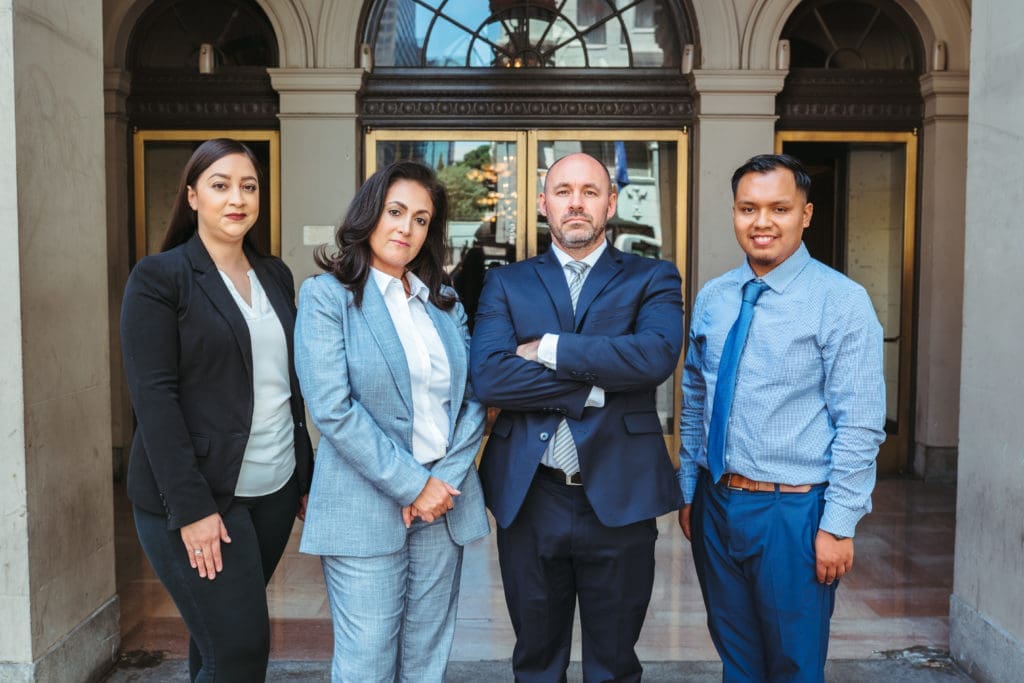 Attorneys Who Understand
BERJIS | MYERS, PLC, is a Los Angeles-based firm devoted to representing clients in personal injury and immigration matters all over California.  Led by attorneys Robert Myers and Malosack Berjis, BERJIS | MYERS, PLC, is defined by an unwavering commitment to protecting the rights of every client we represent.
Meet our Lead Attorneys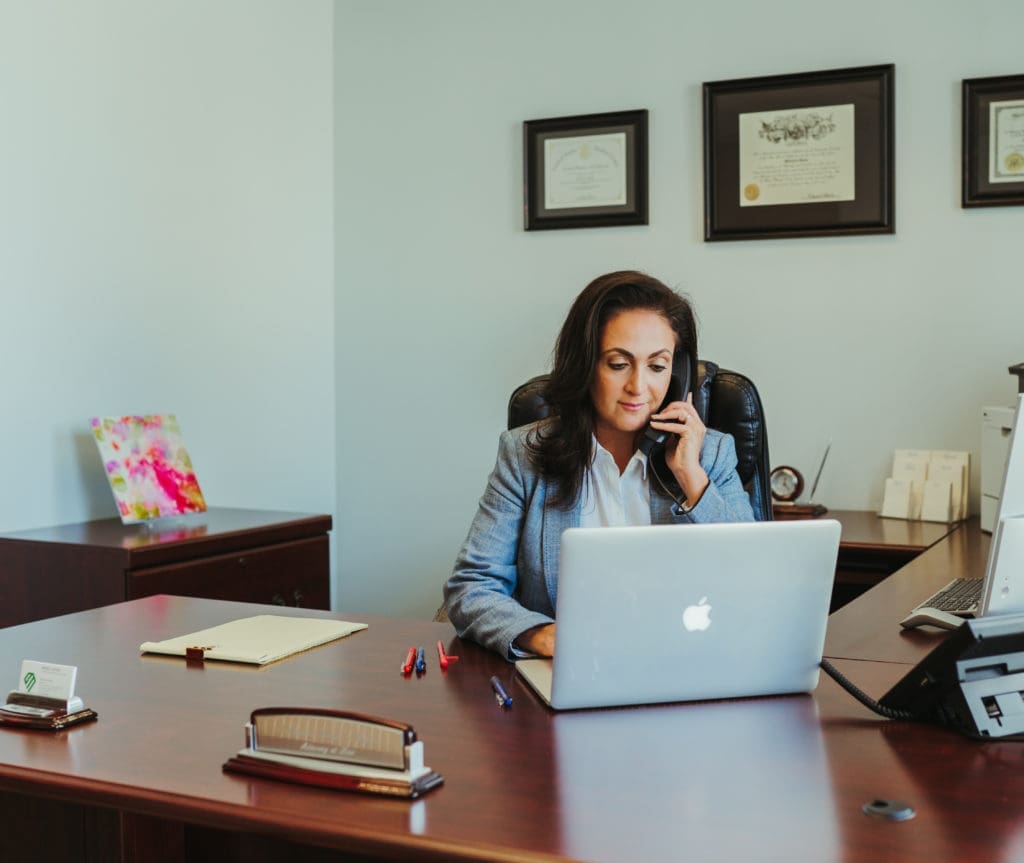 Malosack Berjis
Co-founder and managing partner Attorney Malosack Berjis was born and raised in Los Angeles, California.  As the daughter of parents who immigrated to the United States to escape religious persecution, Malosack has a unique understanding of the struggles immigrants can face in the legal system.
Before being admitted to the practice of law, Malosack had the privilege of working as a law clerk, at the largest trial court in the United States, for more than eight years.  Such experience has provided Malosack with extensive and priceless knowledge of civil litigation, including—but, not limited to—the areas of personal injury and wrongful death.  Malosack also spent one summer as a judicial extern for Los Angeles County Superior Court (Civil Division) Judge Alexander Williams, III (Ret.), followed by two summers externing as a law clerk at the Office of the Los Angeles County Public Defender.  In addition, Malosack spent several months as an intern for the Honorable Peter P. Espinoza, Supervising Judge of the Los Angeles County Superior Court (Criminal Division).
Having had a passion for helping and protecting the rights of "the underdog" since a very young age, Malosack immediately began practicing personal injury law upon being admitted to the California Bar.  By representing injured victims and their families, Malosack gets to fulfill that passion on a daily basis.
Malosack has earned a reputation as a "tiger" with her clients, owing to the fierceness that she brings to each of their cases.  Known for never "leaving any stone unturned," Malosack consistently excels in prosecuting the cases of clients whose prior attorneys told them that they had no case.  Just a couple of the reasons why Malosack is a 2020 Consumer Attorneys Association of Los Angeles (CAALA) Rising Star Award Nominee, as well as a 2020 Super Lawyers Magazine Rising Star.
When not advocating for her clients, Malosack enjoys traveling, crafting, and most of all, spending time with her husband and three young children.
Bar Admissions
All California State Courts
United States District Court for the Central District of California
United States District Court for the Eastern District of California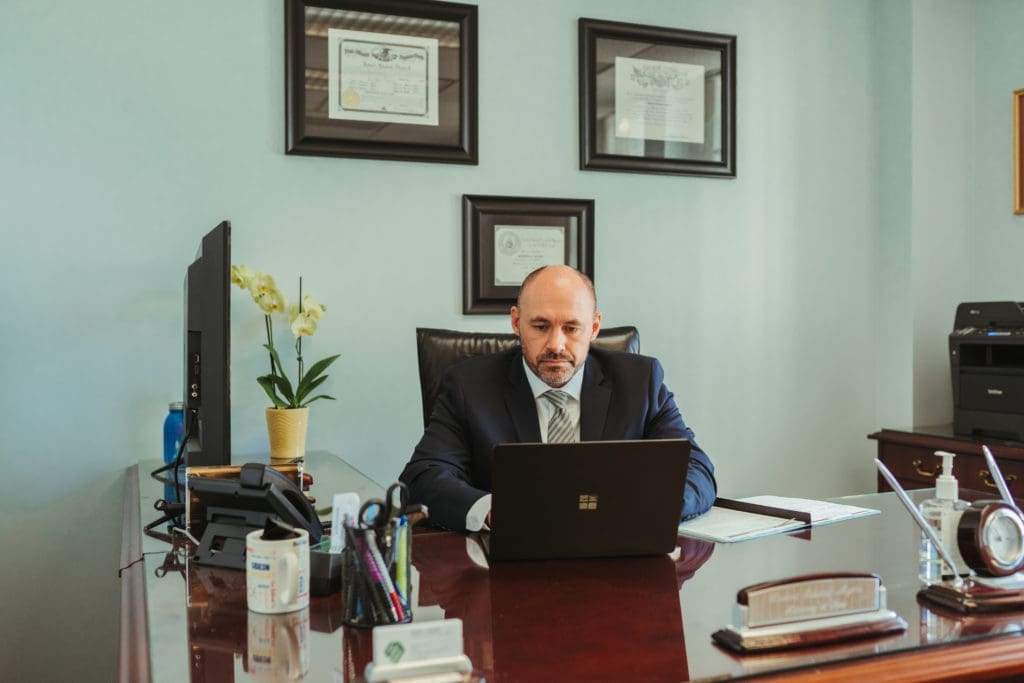 Robert Myers
Attorney Robert Myers has dedicated his career to helping those seeking justice and compensation during difficult times in their lives.  Moved by his own experience with driver negligence and an unjust legal system at the age of 14, Robert realized that he could impact the lives of other victims by representing them against the insurance companies that have shown little compassion towards victims of negligence, like he once was.  Robert turned his personal experience into a quest for helping his clients achieve the best possible results in their cases.
Robert believes that it is a lawyer's job to make sure that their clients stay informed and fully understand the process.  He is committed to representing people, not case files or numbers. In addition to helping personal injury victims, Robert is also passionate about representing immigration clients.  In fact, he has successfully handled thousands of immigration cases over the last 15 years.
Apart from his career as a prominent attorney, Robert is a Cross Fit enthusiast and an admirer of anything tech.
Bar Admissions
All California State Courts
All Illinois State Courts
United States Court of Appeals for the Ninth Circuit
United States District Court for the Central District of California
Executive Office for Immigration Review and the Board of Immigration Appeals
We'll Fight for You
Our lead attorneys understand the impact that unexpected legal complications can have on a person's quality of life. With this in mind, we set out to reach settlements that properly compensate our clients for the emotional stress an incident might have caused them. Unlike many of our competitors, we care about offering legal representation that brings about the rights you deserve as a human being.
Many legal claims and cases are the unfortunate result of the negligence of a third party, be it a vehicle driver who causes an accident, property owners who fail to keep up with safety regulations, or employers who do not provide the proper working conditions. Unfortunately, victims are often met with subpar legal representation, which often leads to people having to cover expenses for lawyers that fail to meet the demands their situation merits. Understanding this, we as a firm confidently take the responsibility of representing each case, ensuring our clients that the attorneys at BERJIS | MYERS, PLC will put full effort into delivering positive results.
Backed by years of work in the court system, our firm commits to each claim and case by bringing insightful, well-prepared representation. Every staff member at BERJIS | MYERS, PLC works under the philosophy that there is a human behind every legal claim, conducting their casework with professional integrity and the utmost respect for our client's circumstances.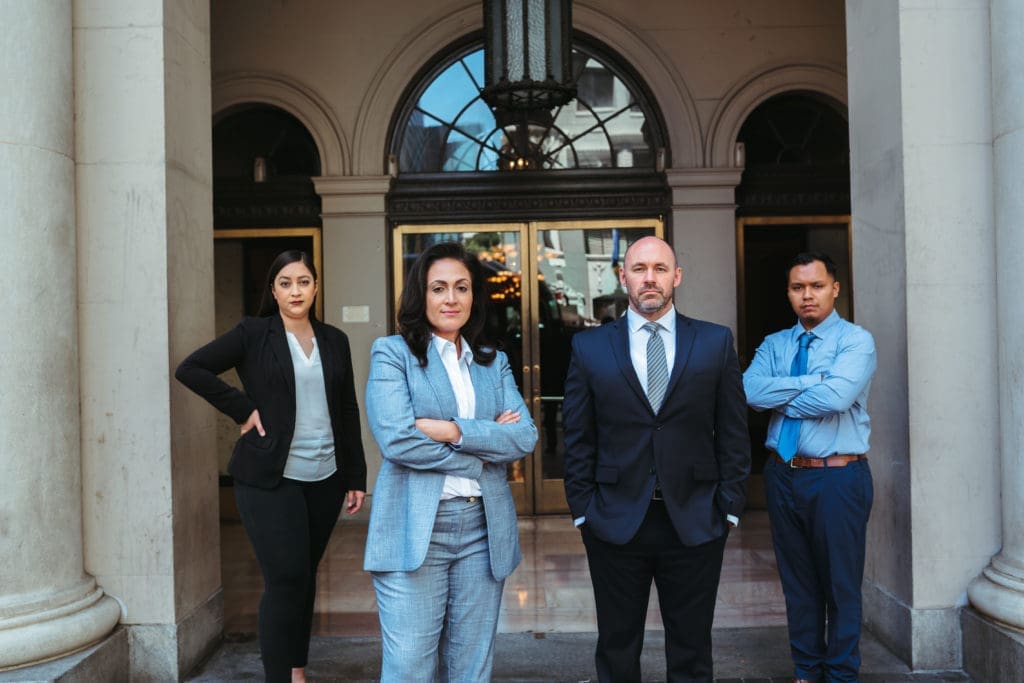 Contact Us
The attorneys at BERJIS | MYERS, PLC, are always ready to help. Please call us or fill out the contact form below to get in touch with one of our attorneys right now.
BERJIS | MYERS, PLC
520 South Grand Avenue, Suite 665
Los Angeles, CA 90071